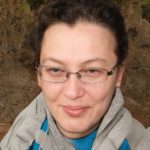 For the last few years, we have been researching, developing, and managing aquaponic gardens as well as everything related to them. All this time, we teach ordinary people how to make their aquaponics as good as possible and how to use all the benefits that nature provides.
We seek to connect curious minds to the experts because we simply like to engage, inspire and empower this home hobby. Since we work closely with various experts in this field, we ensure that our content is of the highest quality.
Our mission is to help you design aquaponic systems that are productive, efficient, and resilient for generations to come. While people have the ability to damage the environment, they often forget that they have great power to protect and preserve it. Here you will find environmentally friendly methods of food production and awaken your awareness of the environment.
Welcome, we are honored to have you here!
Sara Rose